Batch 1 Shipping complete. Batch 2 now shipping. Back-Ordered CrossFires For Sale - Shipping December.
CNC plasma process cuts nearly any metal.
Perfect size for home garage or small shop.
Ships lightly assembled in kit form.
Accurate computer controlled motion.
Up to 250 inches per minute cut speed.
Professional cut quality at a fraction of the price.
Cut nearly any metal
The plasma cutting process is capable of cutting nearly any metal including steel, stainless steel, aluminum, titanium, copper, and brass. Now you can create projects with some of the world's strongest and most durable materials.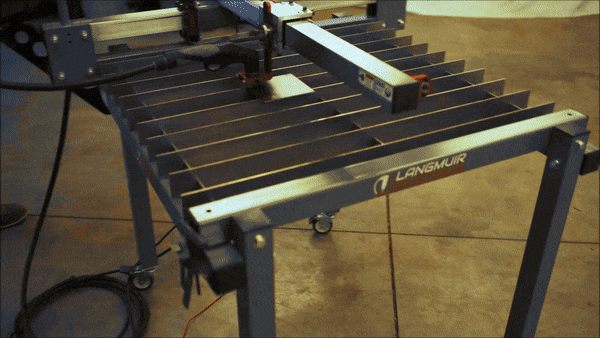 Fast cut speed
Put one of the fastest industrial metal cutting processes right in your home garage or shop. With cut speeds of up to 250 inches per minute (IPM), the CrossFire will bring production level output to your personal projects.